Our construction experience is unequalled within the industry, having constructed on the most difficult of sites in Sydney and its surrounds. Barge access, hand excavation, crane access, inclinator access, infinity edge, glass edge, glass window, fully suspended mid air construction you name it, we have done it!
Formal Pools
Few additions enhance the garden like a classic formal or geometric pool. These timeless swimming pool designs feature classic straight lines that never seem to date. The most classically formal pool is a rectangle and can look amazing with the Premier Pools touch to give your landscape a modern edge. Formal pool design is seen in many of Sydney's properties and complements the architectural presence of the residence, surrounding garden and lawns.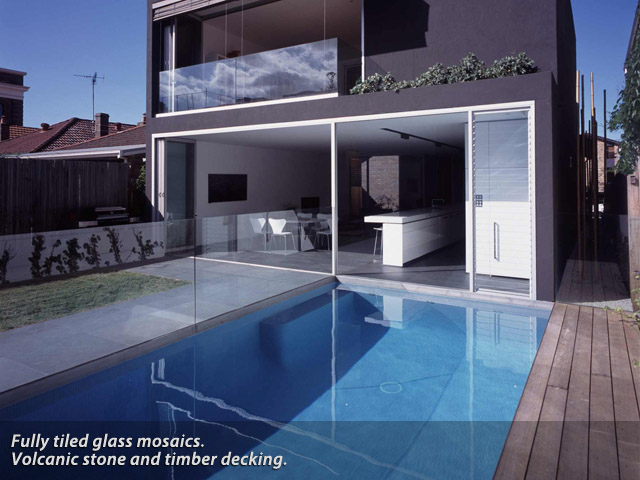 Glass Windows
A way of adding a little pizzazz to your pool is by adding a glass window or glass edge to your pool. Why not turn the end of the pool into glass to give you an instant water feature and add an attractive entrance to you pool area. Glass windows into pools that sit next to the house are certainly a very intriguing way to link to the pool with the house.